Neuralnet2018 – Understanding neural networks: from dynamics to functions
Neuralnet2018 – Understanding neural networks: from dynamics to functions par Clémence Fouquet 25.09.2018 à 09h03
Neuralnet2018 – Understanding neural networks: from dynamics to functions
Interested in understanding neural networks?
Electrophysiology – Photonics – Computational Neurosciences
Do not miss NeuralNet2018,
the next meeting of the GDR NeuralNet, 5-7 December 2018, 29 rue d'Ulm, in the heart of Paris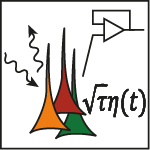 a high-level conference with 16 high-profile invited speakers,
posters and oral presentations selected on abstract,
an intense and friendly meeting of our community,
And of course, the GDR minischool (3-5 December 2018):
Everything your students and postdocs wanted to know about
spike sorting,
multi-neuronal data analysis,
new!: analysis of calcium imaging of neural networks.
More information at the conference website
Registrations have started! Submit your abstract to be a selected speaker!
Invited speakers:
Suliann Ben Hamed (ISC, Lyon)                      Cyril Herry (Neurocampus, Bordeaux)
Francesca Cacucci (UCL, London)                   Sonja Hofer (UCL, London)
Marco Dal Maschio (MPIN, Munich)               Thomas Klausberger (MedUni Wien)
Georges Debregeas (UPMC, Paris)                   Gilles Laurent (MPI Frankfurt)
Stéphane Dieudonné (ENS, Paris)                     Christian Machens (Champalimaud, Lisbon)
Valentina Emiliani (U Paris Descartes, Paris)   Olivier Marre (IDV, Paris)
Michael Halassa (MIT, Cambridge, MA)          Matt Nolan (U Edimburgh)
Guillaume Hennequin (Cambridge, UK)           Lisa Roux (Neurocampus, Bordeaux)
---
Practical information
Place

Ecole Normale Supérieure
29 rue d'Ulm
75005 Paris
Neuralnet2018 – Understanding neural networks: from dynamics to functions