30th Ion Channel meeting
30th Ion Channel meeting par Clémence Fouquet 20.06.2019 à 10h44
30th Ion Channel meeting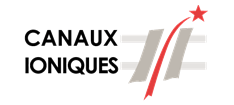 Since 1989, the "Association Canaux Ioniques" organizes a yearly meeting which aims at gathering the international scientific community working on all aspects of Ion channels. This meeting allows academics, students, as well as scientists from the pharmaceutical industry to share their latest advances in a relaxed but nonetheless studious atmosphere.
The 2019 meeting will also be the occasion to celebrate the 30th anniversary of the association.
We hope that many of you will be able to attend the 30th ion channel meeting that will take place in Sète, from 8th to 11th September 2019.
Important dates:
• Registration and Abstract submission opening: April 5th, 2019
• Registration and Abstract submission deadline: June 30th, 2019
• After this date an extra fee of 30% will be applied
• No registration will be accepted after July 30th, 2019
Check the meeting website for further information.
---
Practical information
Place

Le Lazaret
La Corniche
223 Rue Pasteur Benoît
34200 Sète
30th Ion Channel meeting