SUMMER SCHOOL "ADVANCED TOOLS FOR DATA ANALYSIS IN NEUROSCIENCE"
SUMMER SCHOOL "ADVANCED TOOLS FOR DATA ANALYSIS IN NEUROSCIENCE" par Isabelle Conjat 13.04.2021 à 03h43
SUMMER SCHOOL "ADVANCED TOOLS FOR DATA ANALYSIS IN NEUROSCIENCE"
Research discoveries are increasingly dependent on the development of new tools and technologies, as well as on the ability to process, manage and analyze the large amounts of data collected with these tools.
In this summer school, we will focus on several aspects of data preparation and analysis, as well as on the use of simulation and modeling tools capable of generating predictions. These tools will be applied to different data acquisition techniques such as electrophysiological recordings (e.g. EEG, intra or extracellular recordings) or image series from brain imaging (e.g. MRI).
Target audience:
Master and PhD students from the University of Strasbourg and other French and foreign universities. Priority will be given to students enrolled in a basic or medical neuroscience program, but students from other specialties will be able to participate as long as places are available.
There is no registration fee.
Scholarships of 500 euros will be offered to non-Strasbourg students to cover travel and accommodation costs.
Students are encouraged to come with their own dataset.
How to apply:
Send your CV, a cover letter and a letter of recommendation to contact@neurex.org
Application deadline: May 15,2021.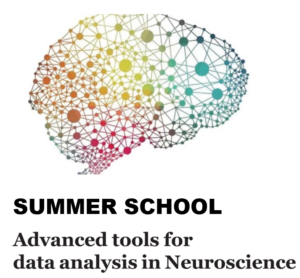 ---
Practical information
Place

Strasbourg (France)
SUMMER SCHOOL "ADVANCED TOOLS FOR DATA ANALYSIS IN NEUROSCIENCE"